'The Peak of Good Living" is not only a motto for the town but a way of life for its citizens. Money Magazine named Apex, NC as the 9th Best Town in America to live in and, the #1 town to live in in North Carolina!
From "peak" to "peak," the town of Apex, North Carolina is well named. Originally given the name "Apex" because it was the highest point on the Chatham Railroad line between Richmond, Virginia and Jacksonville, Florida. It continues today as the "Peak of Good Living," a growing, thriving town of over 40,000 people, yet still maintaining that 'small town' feel.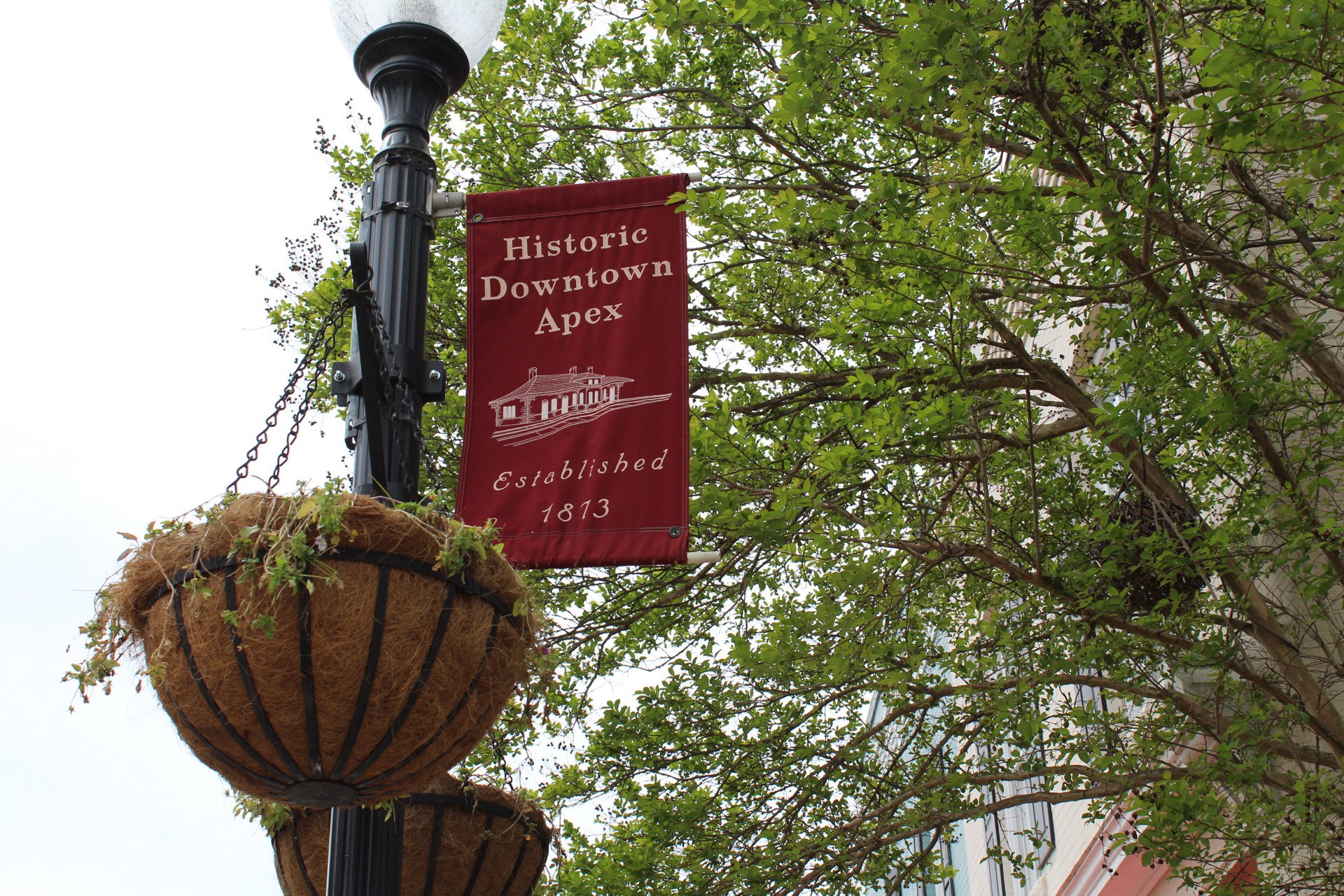 The early history of Apex revolves around the railroad, as the Apex railroad station was chartered in 1854.
The area was first settled in the 1860s by a number of private landowners, and the town was incorporated in 1873. A community developed around the train station, and many of the large forests in the area were converted to farmlands. As one of the first towns to develop around the state capital of Raleigh, Apex became an active trading and shopping center.
The area had more growth in the early 1900s as the tobacco disease "The Granville Wilt" drove many farmers out of Person and Granville counties to Apex, where they found the land to be very suitable for tobacco production. Two major fires shaped the history and growth of Apex in the early 1900s. A fire in February 1905 destroyed a number of frame commercial buildings and provided merchants an incentive to build fireproof brick buildings.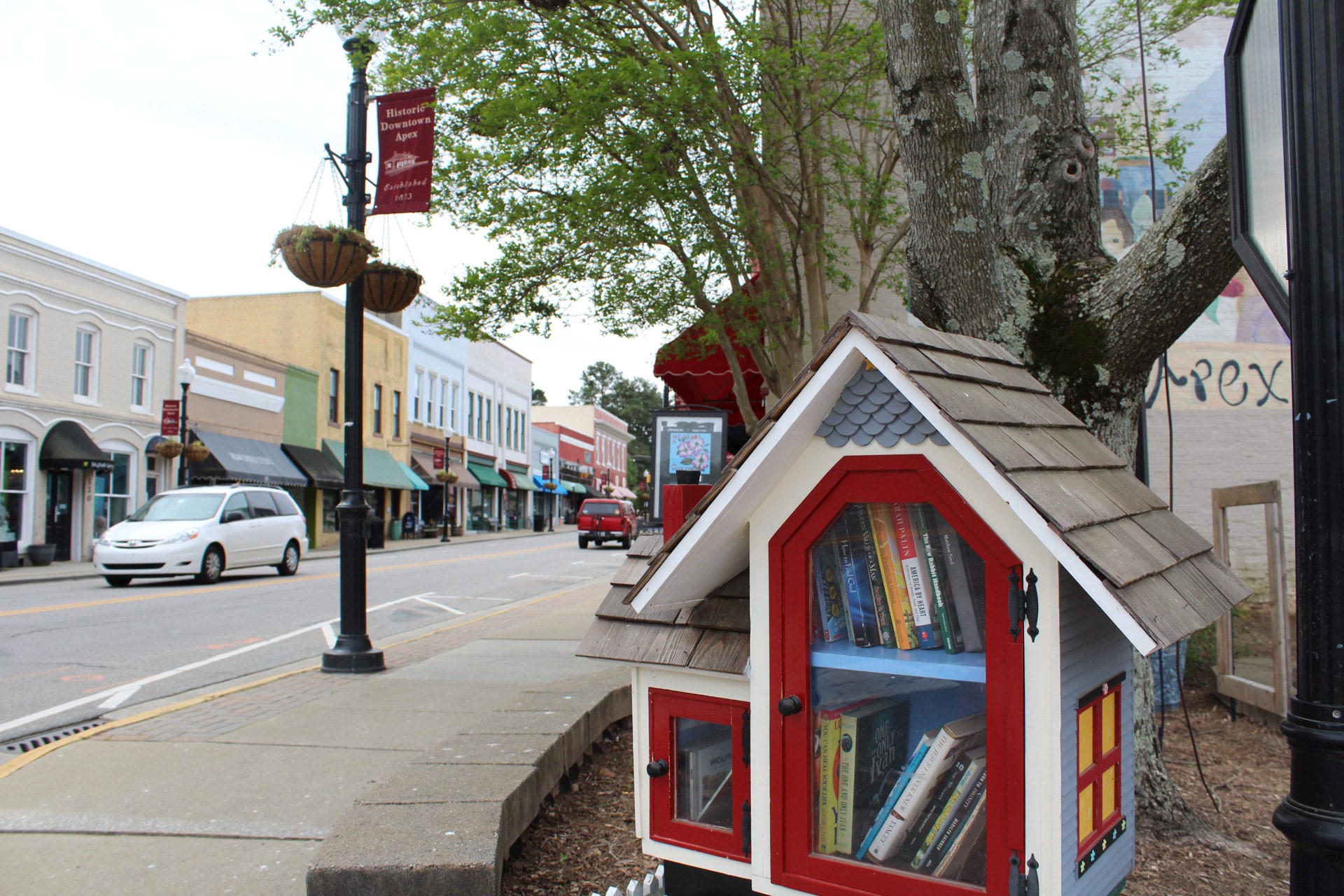 Another fire on June 12, 1911 destroyed much of the business district, including the Merchants and Farmer's Bank, the postmaster's house, and many of the old frame stores. By 1913, the 100 block of Salem Street was rebuilt with pressed-brick front stores and in 1914, the town centerpiece, the Union Depot, was rebuilt.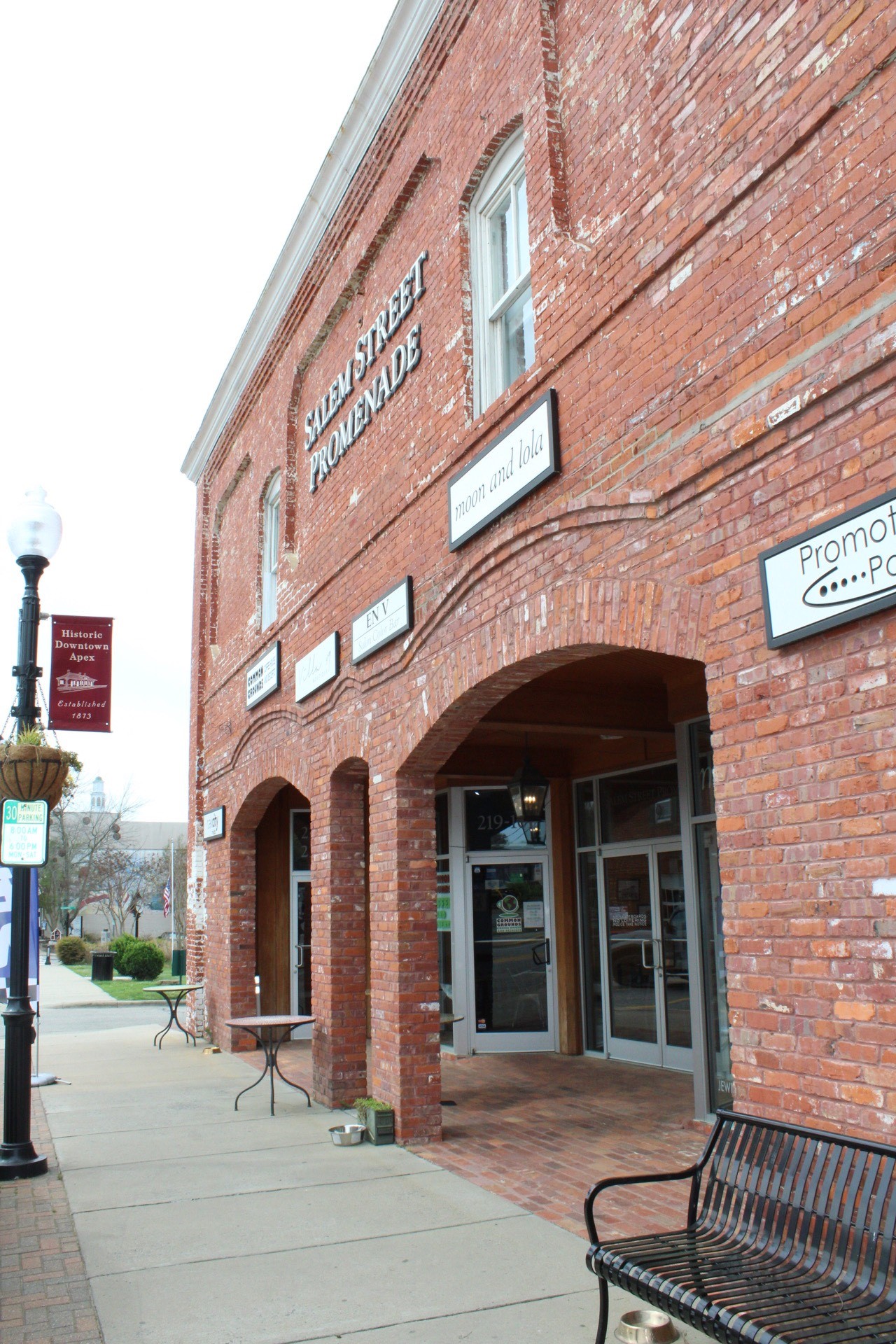 In 1900 the population of Apex was 349, and it increased to 1,000 by 1920. The tobacco market declined in Apex in the 1920s, so by 1930 the population had dropped to 863. By 1934 only four train stops were made at the Apex depot, reflecting the tough economic times that extended into the early 1960s. However, the town began to grow along with the rest of the Triangle region of North Carolina and by 1990 the population had grown to 5,000. The 1990s were a time of unprecedented growth, as industry and people moved to the area in record number. Apex had its share of growth, as the population has zoomed to over 60,000 as of December 31, 2019.
The well preserved downtown business district and the trains that still run through the town remind us of the past, and the new subdivisions, shopping centers and businesses have enhanced the lifestyle of the citizens of Apex.